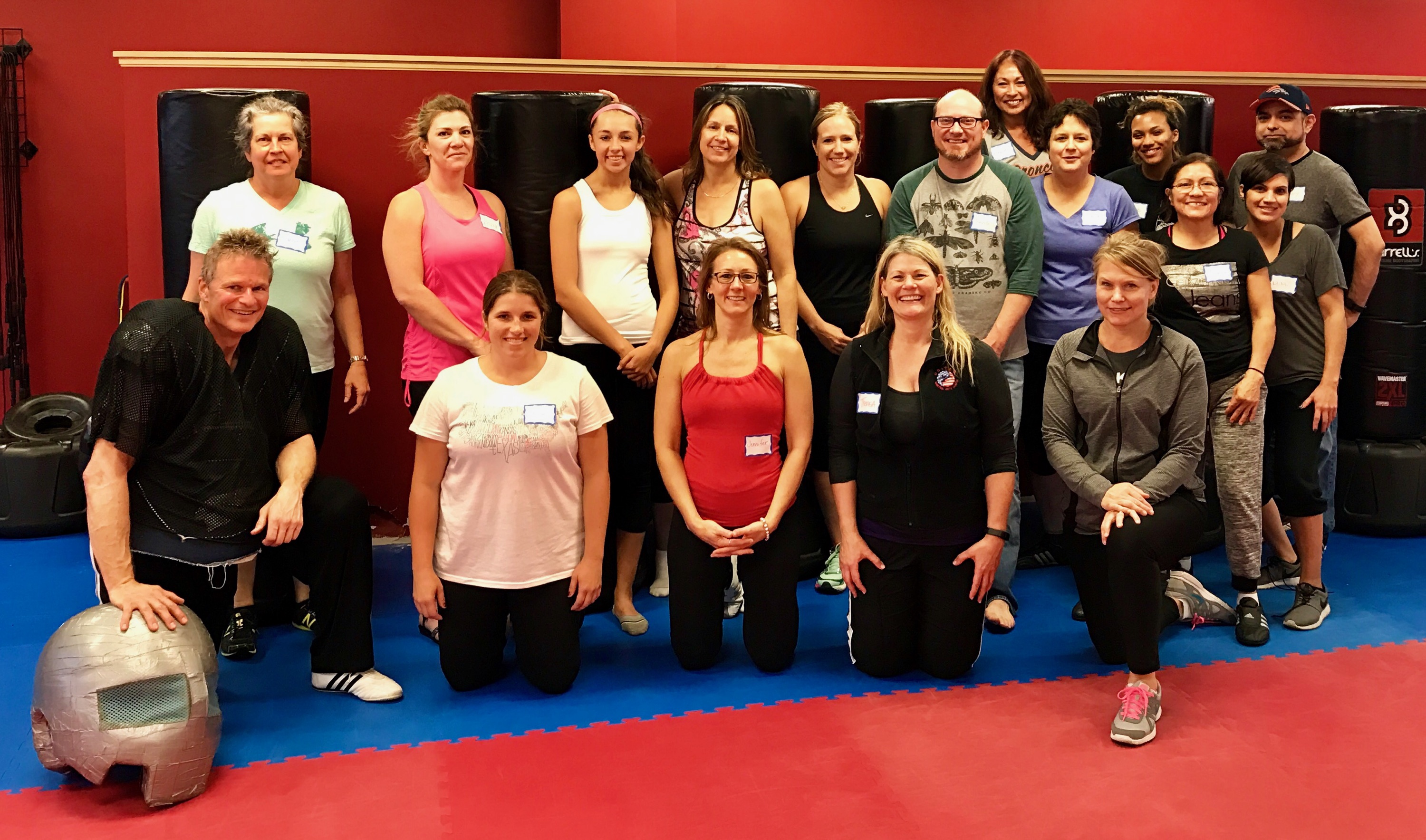 On November 12th Farrell's eXtreme Bodyshaping partnered with United Martial Arts Center to host its second FAST (Fast Adrenal Stress Training) defense class. Master Self Defense Instructors Chris Natzke and Theresa Byrne taught students how to apply proven defensive techniques to increase the confidence, control, and composure for one encountering a hostile situation. The goals of the class include recognizing the warning signs of an attack and avoiding threatening situations before danger arises. Through role playing scenarios, students practiced using the power of their voice and body language as most confrontations and assaults can be stopped by a strong voice, good eye contact and body carriage.
When all else fails, students are taught to protect themselves and their loved ones with simple and effective FULL FORCE techniques to the attacker's vulnerable areas.

At Farrell's eXtreme Bodyshaping, we believe in supporting our members in and out of the gym. Offering a self defense class to our members and their families compliments the work we do in the gym on a daily basis. Our 10-week fitness challenge has something for everyone, making our fitness classes a fun way to get in shape and make long-lasting changes to your nutrition and lifestyle. Broken down into four components: kickboxing classes, strength training, nutrition assistance and accountability, our fitness program will help transform your body and change the way you think about fitness and nutrition.

Contact us or enroll today for the most effective fitness challenge in Colorado.